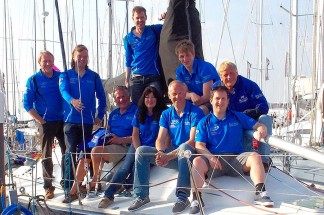 A great way to show your appreciation and say thank you.
Sailing is engaging, exhilarating and most of all great fun, so give MEC Sail a call today and we will discuss how best to organise your day to meet your requirements. This can be a reward day, a get-together for your clients with hospitality or a team-building day to improve communication and interaction.
We've just clocked up our 15th year anniversary, so have plenty of experience and know how to make sure you have the best day on the water, whatever your choice of activity or yacht.
Please give Maria a call on 07771 632574 for more information or have a browse of our corporate sailing pages: Sailing Days, Team Building, Regattas & Racing and Motor Yachts. secure web login .